Spacetime Youga Build – Torchlight Infinite Guide for Beginners
---
Spacetime Illusion is possibly your first pick as your hero in Torchlight Infinite, and he is one of the easiest and most picked out of all other heroes based on appearances alone. If you have stumbled onto this article when learning to play Torchlight Infinite, why not check out our article on Torchlight Tips Guide.
Torchlight Infinite – Spacetime Illusion Youga
If Spacetime Illusion Youga is your first character to play, the best tip we can give you is to take a look at our guide as a reference point for the copying the build as you level up. This will save you time for the re-spec later on.
Spacetime Illusion is an odd choice for beginners, but if you wanted to play "time wizard" and "illusionist," then Spacetime Illusion Youga is for you. Think of his gameplay to be the mix of Ice-Fire Gemma, Commander Moto and Divineshot Carino rolled into one. His spacetime field will be your best friend as you cast spells and allow an illusion of yours to fight within.
How to Build the Spacetime Illusion Character in Torchlight Infinite
Spacetime Illusion Youga can be built in many ways, but we will be making a Shadow Shot build to fully maximize the Twisted Spacetime ability. His gear will revolve around taking wands, Twisted Spacetime and Wilt tags off the equipment, which is highly valued.
Recommended Skills for Building Spacetime Illusion Youga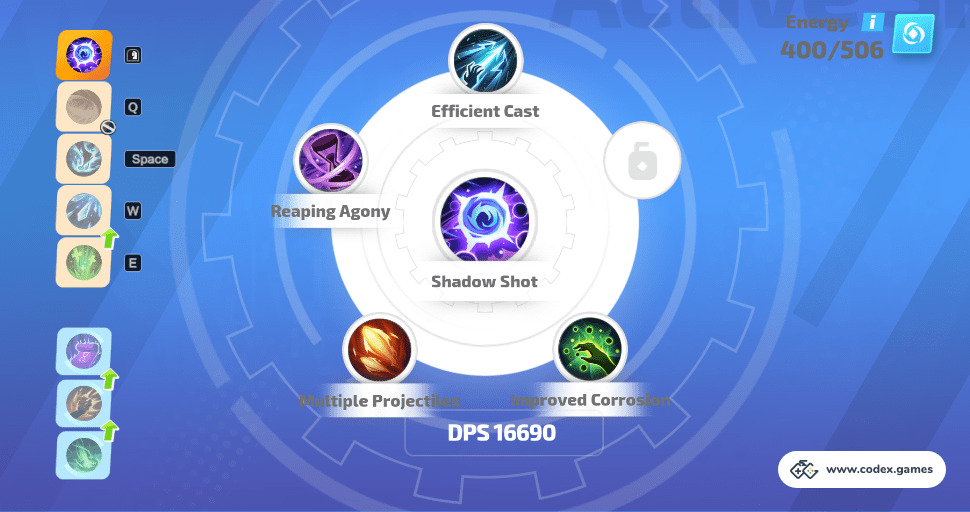 Shadow Shot + Efficient Cast + Improved Corrosion + Greater Multiple Projectiles + Reaping Agony will stack with Twisted Spacetime to creak a lot of shadow bolts.
You have to first activate Secret Origin Unleash, coupled with Shadow Shot and Shadow Swap, for both projectile and AOE damage. Remember that Twisted Time Space on autocast is a decent source of move speed, attack, and casting speed while you are in the warped area.
Best Hero Traits for Spacetime Youga
The mechanic for Spacetime Illusion class is to create the twisted spacetime which is an AOE field that compliments your spells, buffs your spell damage and help your illusion within the warp.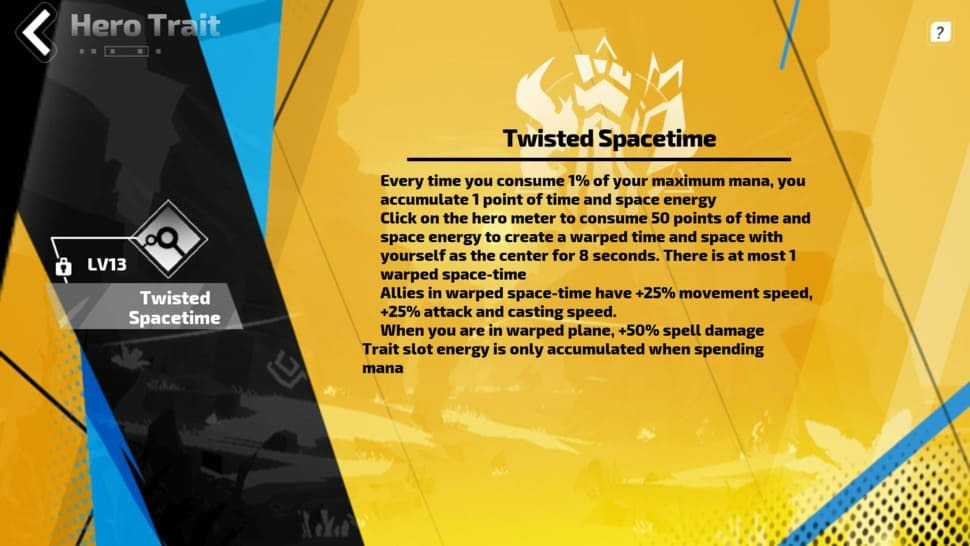 For our hero traits, here's the recommended list: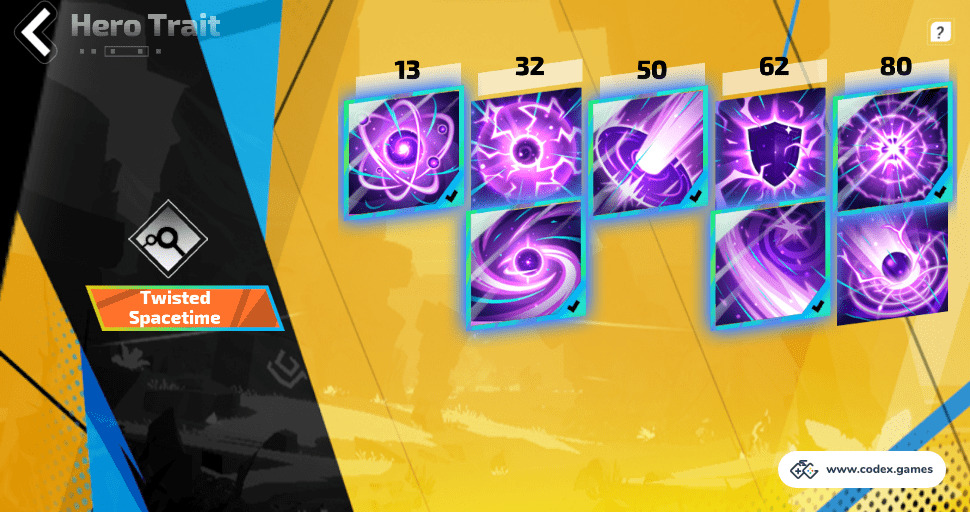 Level 13: Spacetime Illusion : +50 Spacetime Energy consumption, Create a Spacetime Illusion that has a permanent Twisted Spacetime. Only 1 Spacetime Illusion may exist at any given time. Tap the Trait Slot again while a Spacetime Illusion is active to summon a new Spacetime Illusion. The Spacetime Illusion uses your Main Skill once every 1.5s. Spacetime Illusion's castings also trigger affixes that are effective on you.
Level 32: Field Effect : +20% Cast Speed and +20% Spacetime Illusion Damage when you're in the Twisted Spacetime.
Level 50: Spacetime Resonance : 25% of the increase/decrease on Cast Speed is also applied to Spacetime Illusion's Cast Frequency. +4% Skill Cooldown Speed each time you and Spacetime Illusion cast, up to 40%.
Level 62: Arcane Contact : While inside Twisted Spacetime, castings by Spacetime Illusion will consume your Mana, equal to the Mana cost of your Main Skill. Increases your Spell Damage by 8% each time.
Level 80: Synchronized Time : Gains Synchronized Time and -15% Cast Speed after you and your Spacetime Illusion use skills 15 times. Removes the cast frequency limit on Spacetime Illusion. Removes Synchronized Time if you and your Spacetime Illusion haven't dealt any damage to the enemy within 3s.
Best Spacetime Illusion Talents Setup
You will begin in the Goddess of Darkness with Plague as your main hero talent to take when you reach Level 10 and Forbidden Power when you reach Level 20.
Next Talent Tree should be the Soulbender: Stealth Stab and Twisted Belief
Lastly take the Psychic Tree with Daze and More with Less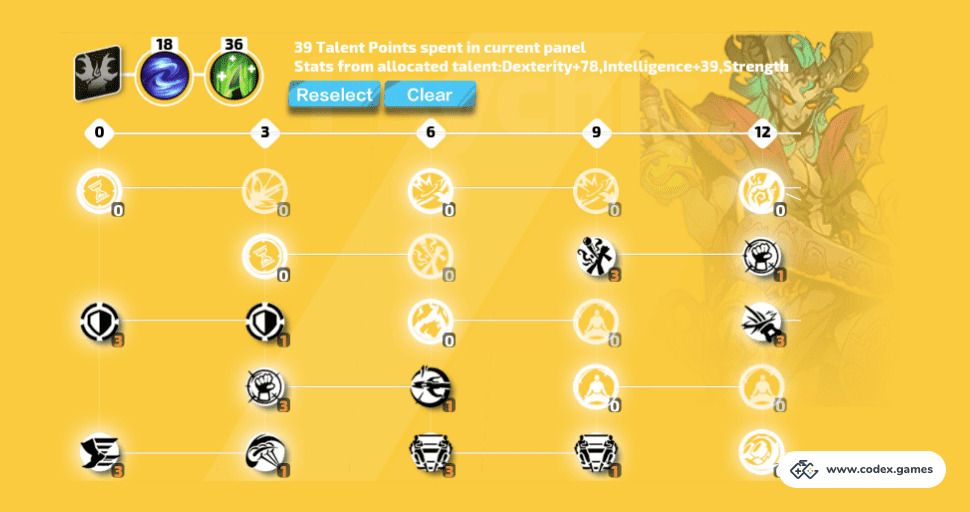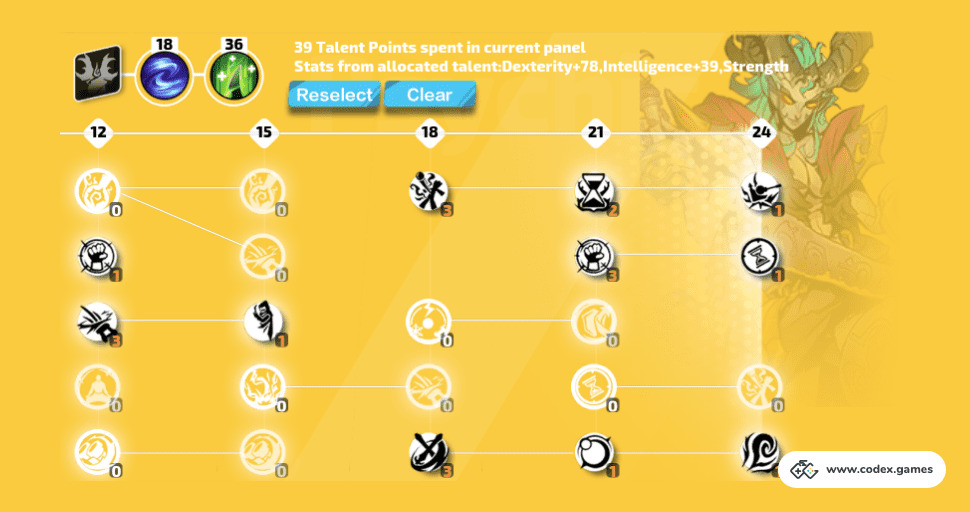 Recommended Equipment for Building Spacetime Illusion
As we mentioned with regards to gear, get the best gear with high evasion and resistances to max out Youga's capabilities. Listed here are recommendations on the best gear once you have gone through the Netherrealms.
Helmet: Eternal Night Stalker's Hood – Evasion Stats
Armor: Twilight Vestment with Reap, +1 Persistent Skill Level, Armor and Resistances
Necklace: Manella's Mist for Wilt and +15 All Stats,
Gloves: Eternal Night Stalker's Hands – Evasion Stats
Belt: Twisted Branches for Twisted Spacetime Radius buffs
Boots: King's Boon for Energy Shield
Ring 1&2: Traceless Pain – Fire and Cold Resistances and Reap effects

For Weapons take Two of the same type:
Weapon 1: Imploration Dagger – Corrode with Wilt
Weapon 2: Infatuation Dagger – with Wilt, Blind
This current Spacetime Illusion build should get you through the main story and the endgame content, as it currently sits atop the list of the best builds, We hope to feature more content later as the game develops. We also have guides for other heroes like Berserker Rehan, Ice-fire Gemma, Divineshot Carino, Commander Moto, Oracle Thea and Cateye Erika so feel free to check that out.


---